Augment your event with
new capabilities
- and
new revenue channels.
Benefit from a deluxe registration suite & top-tier admin tools, and offer powerful interaction tools for your attendees.
Your Event - Supercharged.

Live 365:
Why invest all that effort for only 1-2 days? With Commersphere, you can offer your attendees an engaging experience that runs before, during, and after the live event.

Go Global:
Think big! With Commersphere, you can open your event to a global audience that can attend the event virtually. At the same time, you can set event settings so as to incentivize live participation.

Monetize:
Let Commersphere work for you! Our rich feature set and fine-tuned controls provide you with a plethora of options for revenue generation, and enable you to provide added value for VIP's.

Analyze:
Be strategic. Commersphere's advanced analytic tools enable you to gain insight into your attendees and see what works best in your event - so that you can tailor it to reach maximal success.
Empower Your Exhibitors.

Maximal Exposure:
Commersphere highlights exhibitor offerings in a virtual expo - and provides exhibitors with an array of tools for grabbing eyeballs and generating interest.

Quality Leads:
Commersphere's lead generation features enable exhibitors to discover and reach out to quality, pre-vetted prospects - and maximize their chances of success.

Advanced Analytics:
Commersphere's analytic tools enable exhibitors to gain insights into their target markets, and gauge the effectiveness of their outreach efforts.
Empower Your Attendees.

Supercharged Networking:
Attendees benefit from dramatically expanded networking possibilities - enabling them to discover, interact, and schedule meetings with attendees of interest.

Deep Engagement:
Attendees can access in-depth information via resources posted online - enabling them to be more informed, and engage more deeply and substantively at the event.

Effortless Navigation:
Whether it is navigating the show floor or locating the next session - with Commersphere, attendees have the lay of the event literally in the palm of their hand.
End-to-End Coverage.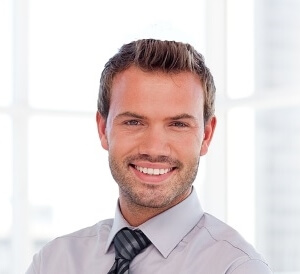 From our deluxe event registration suite through to post-event follow-up, Commersphere offers an array of advanced tools for setting up your event and managing your attendees with maximum effectiveness. And our virtually unlimited customizability ensures that you'll always have the solution you need.
End-to-end event support. Maximal power. Designed for straightforward simplicity. That's the Commersphere advantage.
Elegant Simplicity.
Commersphere's stylish and intuitive UI is accessible to all attendees, at any time, on any device: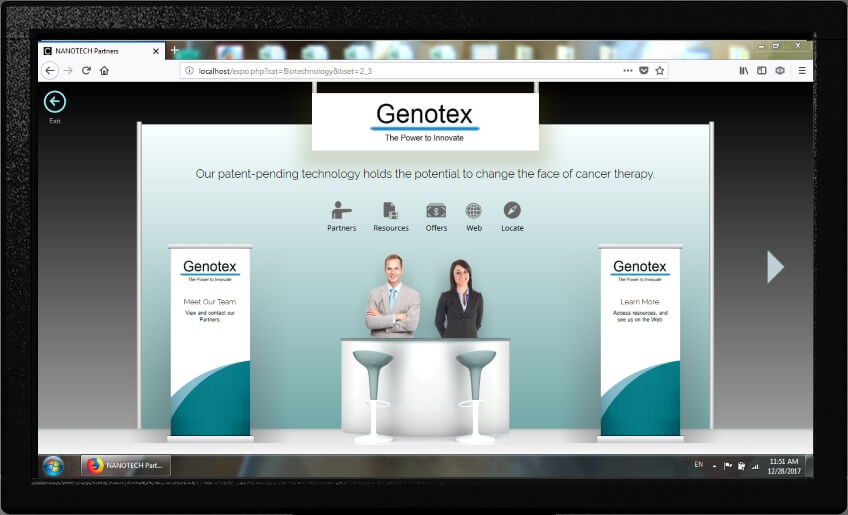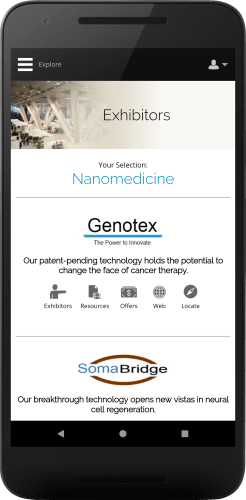 With Commersphere, your attendees are always in touch.
Outstanding Value.
Commersphere's supercharging capabilities will transform your event experience - at a price that will blow you away.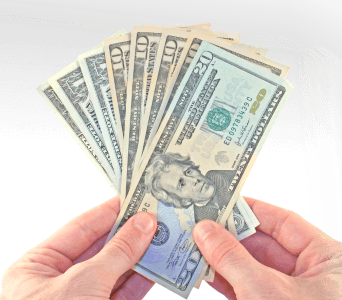 "Sounds Amazing! How Do I Start?"


2. Get a Guided Tour: Upon review and verification of your request, you will receive an invitation to select a time slot for a live 1-on-1 demo with a Commersphere representative. The demo session will ensure that you are fully acquainted with all aspects of system administration.

3. Set Up Your Event: When you are ready to set up your live event, simply sign in and create your event shell. You can then begin configuring your event - and call on us for support as needed.

4. Lift Off! You're ready to roll. And if you need any support, we'll be there to lend a hand - so that your event can rocket to success.
GET STARTED
© 2019 Commersphere. All rights reserved.